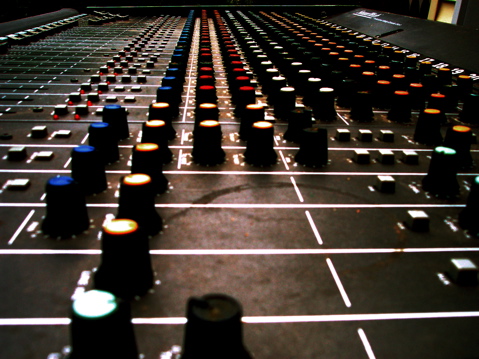 Today, I had the fortune of recording some tracks for Holly Haebig's forthcoming CD. The recording took place at producer Mike Hoffmann's home studio, which is chock full of instruments, equipment and memorabilia. It was like walking into a museum. The bathroom was full of Elvis related stuff, and was appropriately dubbed, "Elvis." Mike is a really nice guy, and was very accommodating and patient. During the recording of the track, I was moved nearly to the point of tears when I heard the sound of the Bandurria interacting with the other tracks of the song. It was then that I realized how recorded music can effectively capture the emotional expression of the musician. It's not always about technical proficiency, although it certainly helps. But I digress. I can't wait to hear the completed song. And neither should anyone reading. Holly is an incredible talent, who writes and performs beautiful music with her voice, guitar, and flute.
Later during the day, I stopped by Oumar Sagna's house with my portable recording rig, and tracked Pa Bobo Jobarteh, a Gambian Kora player visiting Milwaukee via Seattle. He recorded Oumar's track in one take, and really knew how to play that Kora! Furthermore, he taught me the best way to mike a Kora – which is to point the mic directly at the face of the instrument, instead of the hole in the gourd. After departing Milwaukee, the fourth generation Kora Jali (musician) will visit the UK for a performance at WOMAD.
This day has really inspired me to record again. After the move, I didn't have much time to set up my recording equipment, but I hope to do so very soon.