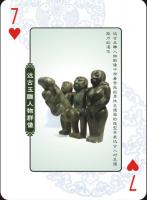 1. Get rid of unnecessary stuff. I am a packrat, and this junk is wearing on my soul.
2. Get outta Dodge. I need to move, maybe out of the city but DEFINITELY out of my house.
3. Refuse any project that doesn't bring me complete joy.
4. Get more sleep.